DOUG MARSHALL COLLISION CENTER - YOUR ONE STOP SHOP WITH SALES, SERVICE, AND PARTS
Our Collision Center at Doug Marshall Motor City in Grande Prairie provides the finest quality collision repair and auto body services.  Not only can we repair and repaint your Chevrolet, Cadillac, Buick or GMC vehicle, but

 

we provide services for all makes and models of vehicles as well.
 

WE HAVE LIFETIME WARRANTY ON OUR WORKMANSHIP

 

as long as you own the vehicle 
 FREE ESTIMATES 
 

We offer apprenticeship training and accept students registered in the apprenticeship program through the high schools. Also known as the "RAP" Program  

 WE ARE AN ENHANCED SERVICE PARTNER WITH THE COOPERATORS INSURANCE COMPANY  
 

We are a Digital Imaging shop for many other insurance companies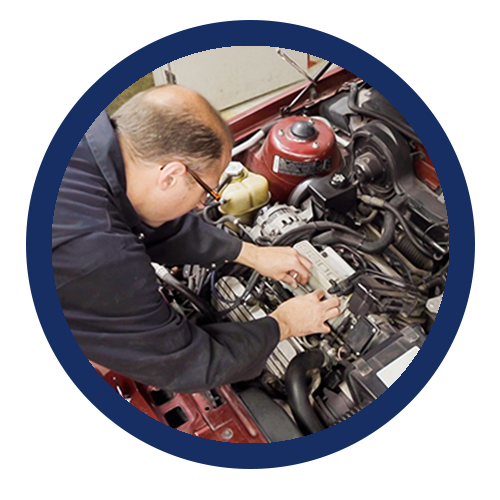 Schedule An Estimate
Try heading Home to see if you can find what you're looking for, or make a U-turn with your browser's Back button.
SITEBUILDER_AUTO_BODY_SHOP_1_CONTENT3_BUTTONTEXT_SCHEDULE_AN_ESTIMATE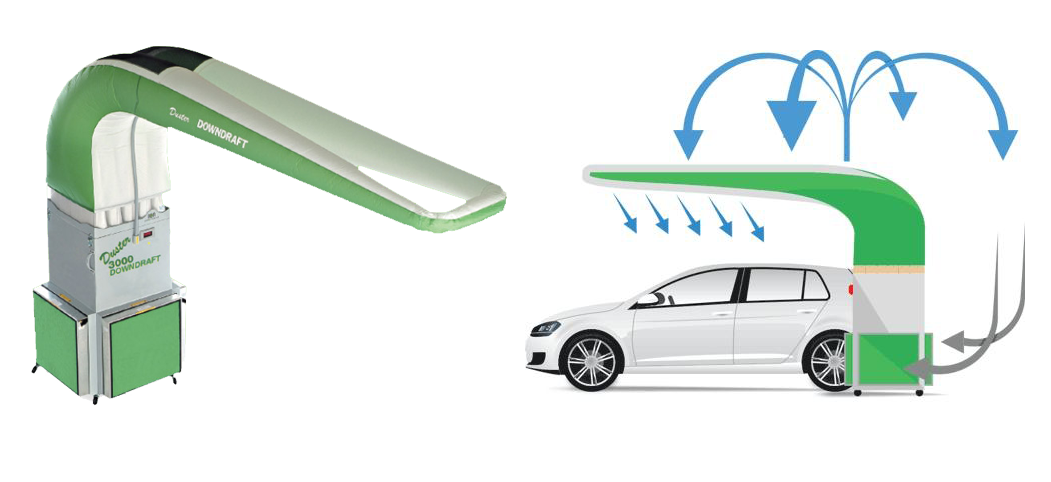 Preparation Equipment
An excellent finish requires excellent preparation, that's why at the Doug Marshall Auto Body Shop we utilize the Duster 3000 Downdraft Prep Station.  The Duster 3000 Downdraft is a prep station designed and engineered to remove airborne contaminants found in dust when sanding old paint, metal and fillers. Keeping the preparation environment as clean as possible is a key step in the highest quality automotive paint refinishing process.
DOWNDRAFT 3000 OPERATION
Positive airflow discharged from the top of machine creates a negative pressure "capture" zone at base of unit.
Dirty air is drawn in through the three intake openings at floor level.
Contaminated air is drawn through the four stage filters and cleaned down to 3 microns.
495% of the clean air is discharged through the black discharge diffuser located on the elbow of the plenum creating the mushroom airflow affect.
The remaining 5% is discharged from the underside and along entire length of plenum.
Mushroom airflow pattern created will effectively clean up to 5000 sq ft floor area.
Air is continuously re-circulated at over 3000cfm.
Create an Account

Paint Booth
At the Doug Marshall Body Shop we utilize a Devilbiss downdraft paint booth with the Smart Cure paint curing system.  This style of booth is used in high production automotive refinishing where a high quality "Class A" finish is required.  In the downdraft booth, the air flow is from the overhead inlet plenum, which is fitted with high quality filters to remove any potential inbound dust or contamination, and moves down towards the building floor.  The building floor has a sunken pit to accept the exhaust. A bar-type grating is laid over the pit opening.  Downdraft booths have overhead, filtered input plenums. A filter plenum is used in conjunction with a heated air make-up unit. This is considered a must for a clean paint job.
The graphic above shows a re-circulating system. During the spray cycle, fresh air is pulled into the air system, heated,  then filtered and 100% exhausted.  During the bake cycle, once the air has passed through the working chamber, 90% of the air is pulled through filters and back to the air make up unit. There it is combined with 10% fresh new air, reheated and returned to the working chamber. The 10% air not returned to the air make up unit is filtered and exhausted directly into the atmosphere through ducting.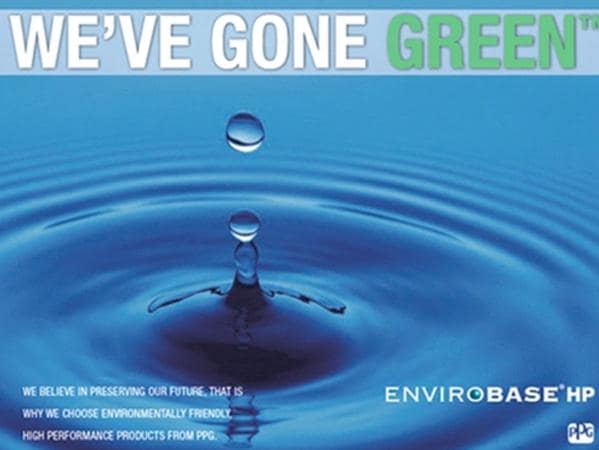 We've Gone Green
We use PPG High Performance Envirobase Paint that is Environmentally friendly.  Initially introduced in 1999 to meet low VOC legislation, the ENVIROBASE® High Performance system is now the leading premium waterborne paint system in North America. Delivering everything high-production collision centers need, the Envirobase High Performance waterborne system achieves outstanding color match for today's OEM finishes and provides easy to use products for improved cycle times. Envirobase High Performance products are not only included in the PPG Paint Performance Guarantee—they are also backed by the Good Housekeeping Seal. No longer just a basecoat color platform, the Envirobase High Performance system provides a suite of undercoats and clearcoats that integrate flawlessly with its advanced waterborne basecoat providing best-in-class color accuracy and durability."

PaintManager Software
"Every day, we travel down the same road. The road to the best color match available." No, it isn't easy. But it is what makes PPG the most sought after color partner in the automotive repair and collision market.
PAINTMANAGER® color management software combines the accuracy and efficiency of computerized color mixing with comprehensive reporting and tracking features—all designed to help us effectively monitor and manage the productivity of our paint mixing operation. PPG's global color database of over two million formulas can be quickly accessed by our PaintManager software program. With customizable search options, the paint technician can quickly locate the latest color variant including exterior, bumper, accent and under hood colors—all in one system.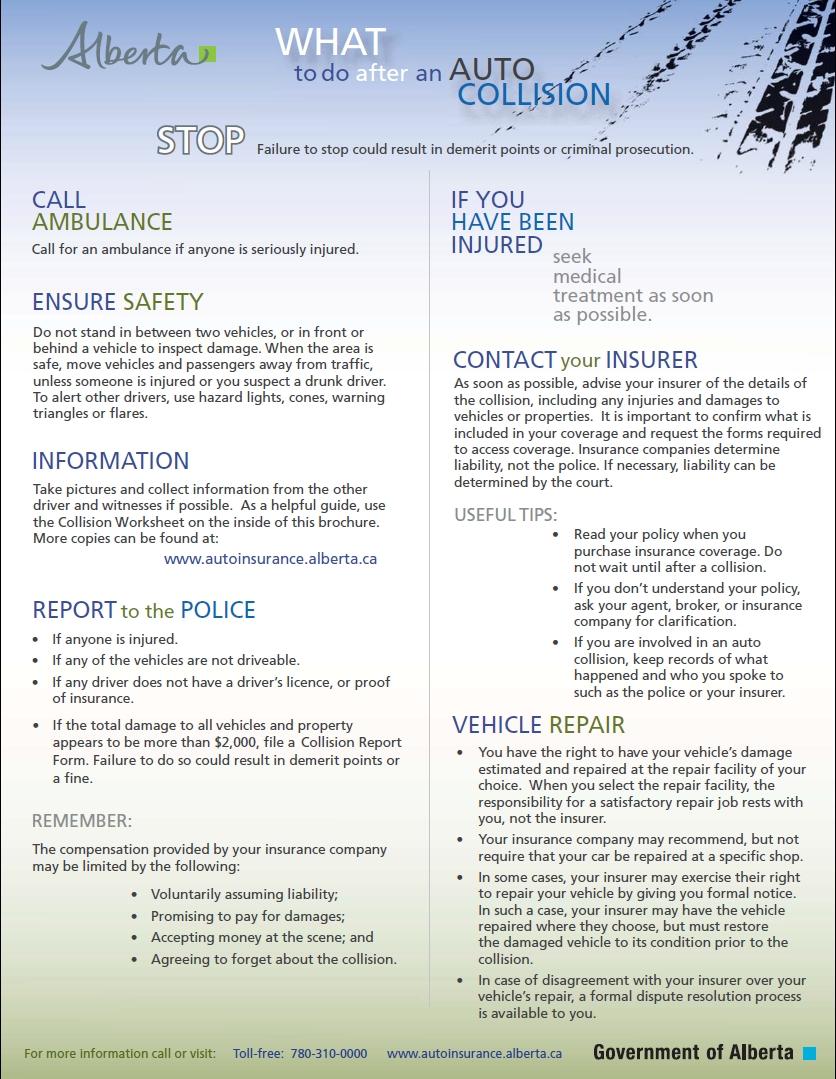 What To Do After an Accident
Refer to this info-graphic from the Alberta Government for tips on what to do after a collision.
Call Ambulance
Ensure Safety
Gather Information
Report To Police
Contact Your Insurer
Vehicle Repair - Know Your Rights